This unique necklace is crochet of ecofriendly hemp yarn over the gold tone metal chain and featured with semi-precious beads and shell spike beads.
This necklace will bring pop of color to any outfit.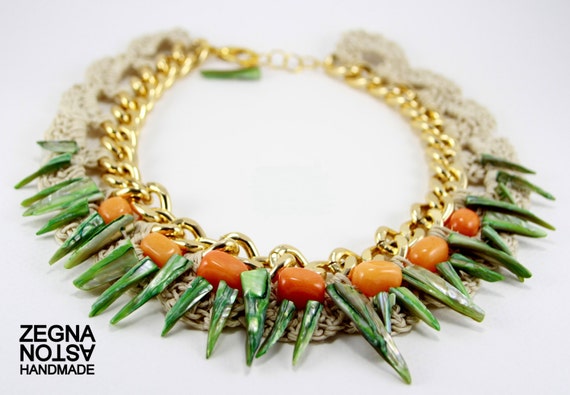 Did you know?
Birds of paradise are found in New Guinea and surrounding islands. The manucodes and riflebirds species also dwell in Australia. Birds of paradise are so attractive that their appearance once made them the target of skin hunters, who decimated some species.These birds also lend their name to a colorful flower. South Africa's bird-of-paradise (Strelitzia reginae) is a member of the banana family. It sports a beautiful flower believed to resemble the avian bird of paradise in flight.